Resident Referral Program
Life's more fun when friends are nearby.
Do you know someone who would love living at Rittenhouse Claridge? Get a $250 VISA card 30 days after the new resident moves in. The resident referral reward applies only to leases that are 6 months or longer.  Contact the Leasing Office to take advantage of this offer.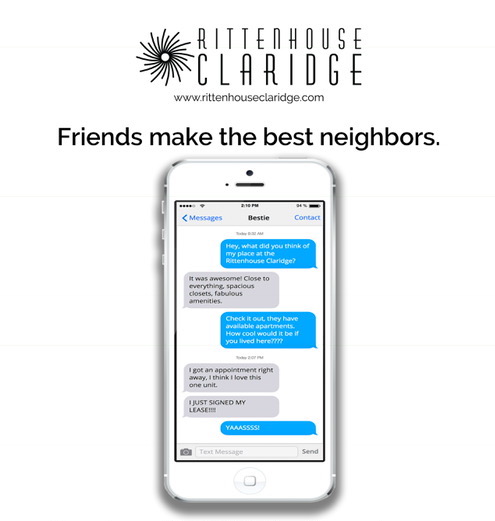 Receive a $250 gift card upon move-in for every person you refer to the building.