More About Chris
Chris is a Philadelphia native and graduate of St. Joseph's University and Widener University School of Law.  With more than nine years of property management experience in the Baltimore and D.C. metro area, Chris has managed both conventional and military multifamily housing communities. Chris believes that customer service is the cornerstone of property management, and he is committed to delivering a healthy, unique, and excellent living experience to the residents of the Rittenhouse Claridge. 
Chris and his wife, Ann, are the proud parents of 3 sons. Chris is a die-hard Philadelphia sports fan and in his free time can be found working out at his local gym, cooking with his wife, and spending time with his family.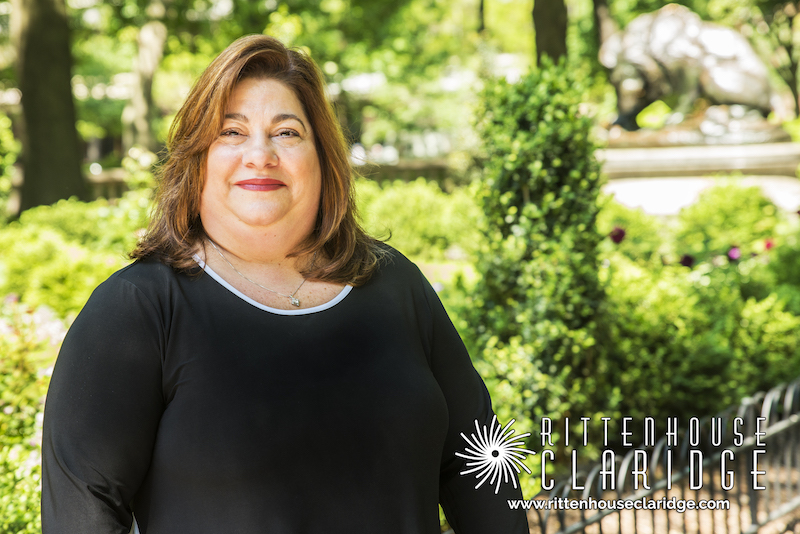 More About Michele
A South Philadelphia native, Michele has a special bond with The City of Brotherly Love and everyone who resides within it. Working her whole life in the city, the last 35 years specifically in property management, she knows the city and its people well and is committed to making their living experience in Philadelphia one to remember.
Before working for Kaiserman Company, Michele spent 16 years in commercial property management assisting in the management of about 130 offices in downtown Philadelphia. It was there that Michele became well versed in commercial accounting, resident/tenant relations, vendor relations, purchasing, and city relations. In the year 2000, she made the jump to residential property management and joined the Rittenhouse Claridge team. Being at the Claridge for almost 18 years, Michele fully understands what her residents need. Michele takes great pride is being able to assist every current and prospective resident that comes to her office. Additionally, Michele takes great pride in planning all of the Rittenhouse Claridge's resident events.
In her free time Michele can be found cooking or playing with her "baby" Allen, her King Charles Cavalier – Shih Tzu mix dog. Recently married, Michele and her husband Marc love to entertain and try new recipes with their friends.
In her free time Michele loves to shop and cook. Michele and her husband Marc love to relax and play with their "fur babies" Allen and Bo, their King Charles Cavalier – Shih Tzu mix dogs and spend time with family and friends.
Maintenance, Renovations, Paint, & Porter Team
Raul Agron – Porter
Angel Berrios – Renovations Technician
Tyree Brown – Porter
William Carlucci – Painter
David Carrillo – Porter
Charles Casey – Maintenance Technician
Michael Centeno – Porter/Package Room Attendant
Sammy Centeno – Plasterman/Painter
Carli Cianfrani – Painter
Mitch Davis – Porter
Edwin Diaz – Maintenance Technician
Herbert Downing – Maintenance Technician
Dimieter Dylgjeri – Renovation Technician
Albert Fullman – Painter
Rob Hardy – Porter
Nick Reyes – Maintenance Technician
Abraham Roman-Casillos – Painter
Hector Santiago – Maintenance/Painter
Jonathan Sierra – Assistant Superintendent
Christine Wallace – Porter Supervisor
Concierge Team and Door Attendants
Concierge Team:
Anita Alexander
Vanessa Whitley
Syreeta Jones
David Johnson

Door Attendants:
David Carillo
Eric Hollis
Branden Hudgins
Dee Whiting